Please note you must change your display name before joining, see bottom of this post for a simple way to do this
Hello All
Epsom Cameraclub is inviting you to a scheduled Zoom meeting.
Topic: ICC Invitation Challenge – Judge: Ron Tear MPAGB ARPS PSA3 BPE4*
Time: Feb 15, 2021 19:30 London
Join Zoom Meeting
https://us02web.zoom.us/j/86403501037?pwd=anpUWEJZakp0MWlMSkRTVk1KbTh6QT09
Meeting ID: 864 0350 1037
Passcode: 127674
The above is the invitation for Monday's competition and we look forward to meeting members from Beckenham PS, Chichester CC, Molesey PC and Tandridge PS, together with our judge Ron Tear MPAGB ARPS PSA3 BPE4*, on screen.
Please remind your members that access will not be given to unidentifiable people (eg Mum's ipad).
As we use breakout rooms during the break having your club initials in addition to your name would act as an ice-breaker, eg. Fred Smith MPC.
If you cannot add your club initials before joining please click on your image and use the change name option.
We have found using breakout rooms allows a small group to have a conversation which would otherwise be impossible, particularly with 5 clubs at the meeting.
The meeting will open at 7.30pm for an 8pm start and as we are anticipating a good attendance from all 5 clubs please assist our hosts and do not leave it to the last minute to join.
Best wishes
Rosemary
Rosemary Wilman Hon.FRPS
To set your display name it is best to start the Zoom meeting from the Zoom app by pressing the join meeting button: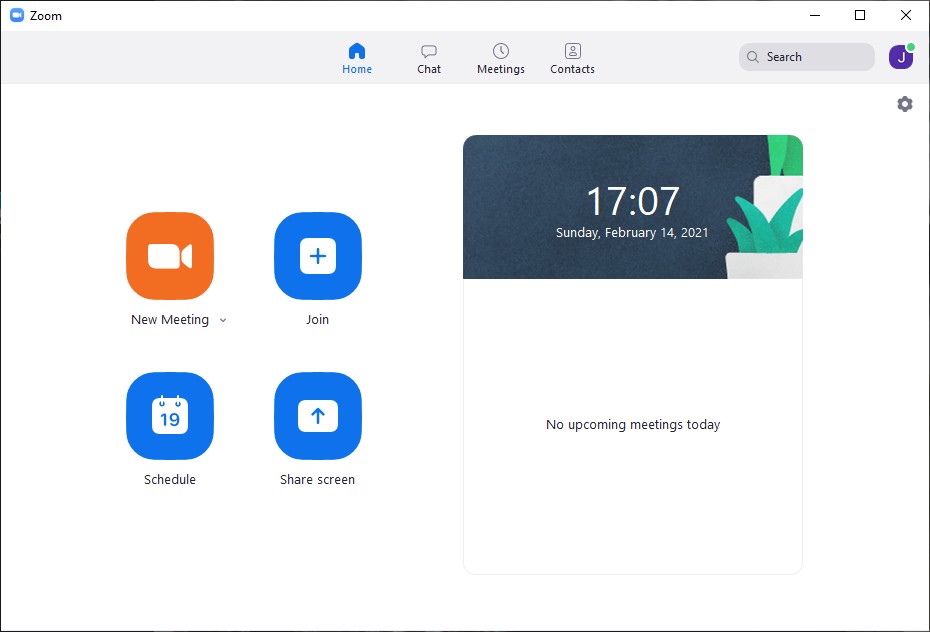 This will bring up a screen where you can enter your name: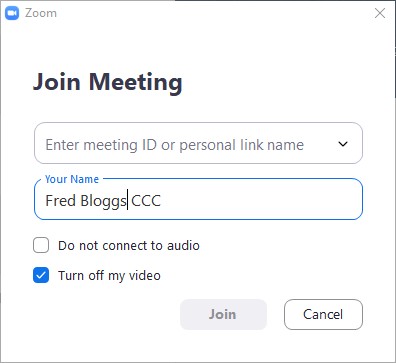 Just add CCC after your name