You don't have to be an 'Expert Photographer' to be welcomed as a member of Chichester Camera Club. All you need is an interest in photography.
Our season runs from September until May with a lively programme of visiting speakers, competitions and social events. Visitors are very welcome to our Thursday evening sessions and to the Special Interest Group meetings. See our 'programme' and 'groups' pages for more details.
The Chichester Photographic Society was formed in 1893 and actively continued until 1945. After a four year break it was re-formed in 1949 under the name of CHICHESTER CAMERA CLUB and has continued as such to the present day and is recognised as one of the most active and successful Camera Clubs in the South of England.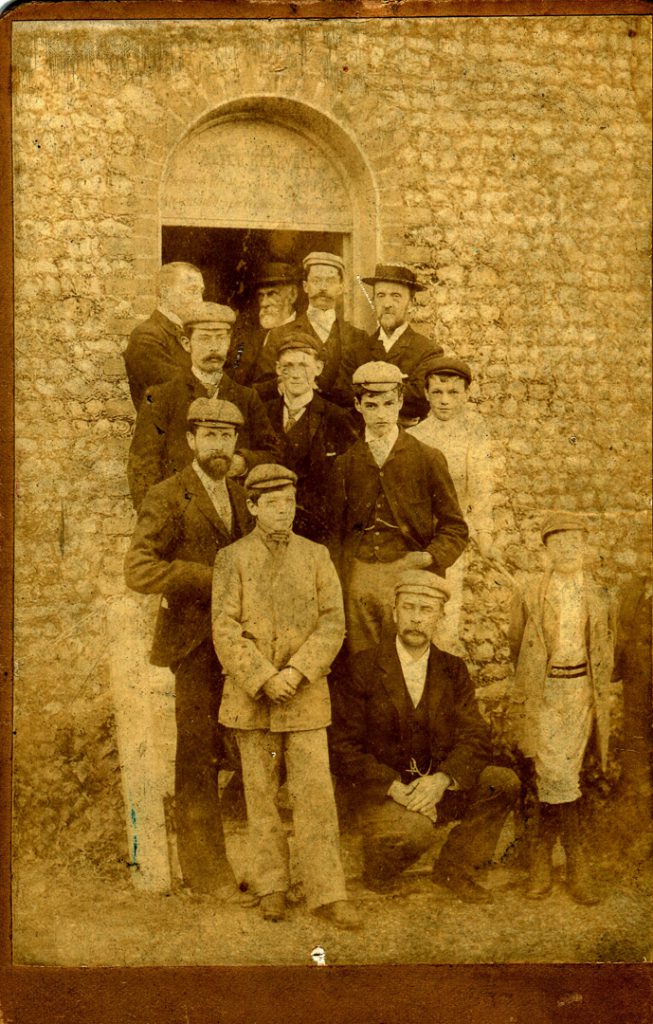 Members of the Chichester Photographic Society outside The Snipe in Birdham on the 16th July 1896, having travelled by boat from the Canal Basin, Chichester, which they left just after 4 pm.