You don't have to be an 'Expert Photographer' to be welcomed as a member of Chichester Camera Club. All you need is an interest in photography.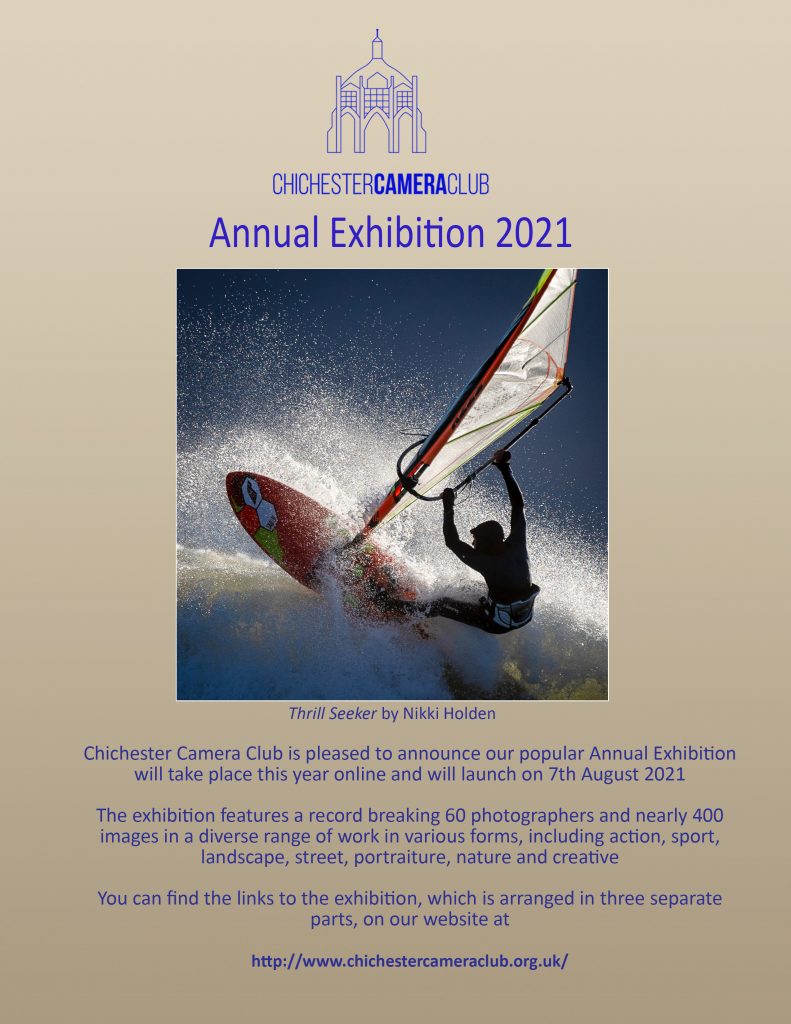 For more information see under Exhibitions.
Until further notice the Club will be using Zoom to run online club meetings and group sessions details will be posted to the website and via our regular newsletter emails.
We will also try to keep people informed via our Newsletters, the website itself and social media (our Facebook Page and Twitter Feed). To access these please click on the icons under "Follow Us" in the sidebar to the left of this page.
A gallery of our members' work
Our season runs from September until May with a lively programme of visiting speakers, competitions and social events. Visitors are very welcome to our Thursday evening sessions and to the Special Interest Group meetings. See our Programme and Groups pages for more details.
Our regular meetings are from September to end of May and we meet at 7:30 prompt in Tangmere Village Centre. Visitors are welcome to attend for a small charge of £5 per meeting. For more details see Contact Us.