You don't have to be an 'Expert Photographer' to be welcomed as a member of Chichester Camera Club. All you need is an interest in photography.
Our season runs from September until May with a lively programme of visiting speakers, competitions and social events. Visitors are very welcome to our Thursday evening sessions and to the Special Interest Group meetings. See our 'programme' and 'groups' pages for more details.
Chichester Camera Club is proud to announce a very special exhibition at the Novium, Chichester's district museum in Tower Street.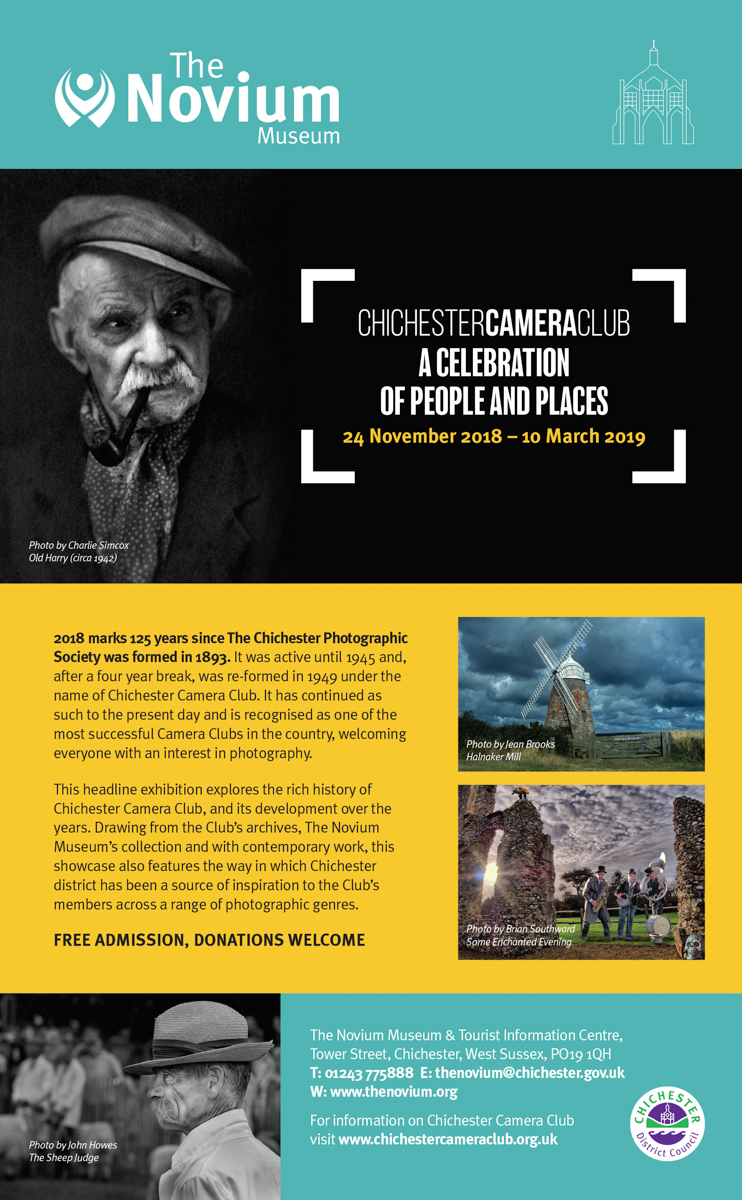 A gallery of our members' work