The Print Group reconvenes for the new season on Tuesday 11th September, meeting as always in the Small Hall at Tangmere Village Centre at 7.30pm.
The group is an ideal way to share your enjoyment in photography and to share views, tips and techniques on printed images. It's all about the end product, so so while we don't look specifically at the process of printing itself (see the Digital Group for sessions on printing), we do look at all matters relating to the end image. So we cover composition, cropping, content and also look at the ways different papers will affect the finished picture, as well as touching on mounting.
You can bring along your favourite images to share, work in progress, those images that don't quite seem to come together on which you'd like different opinions or perhaps images you are thinking about entering for competitions. You'll also be very welcome to just come along to find out more about the group without bringing work to show.
Images don't need to be mounted, but please do just stick them onto some firm card so that they will stay on the display stands we use.
The group is open to all photographers, whether new or advanced, and is an easy way in to learn about critique and chat to other Club members about work. The group is also open to non-members, and the charge is £3 for Club members and £4 for visitors.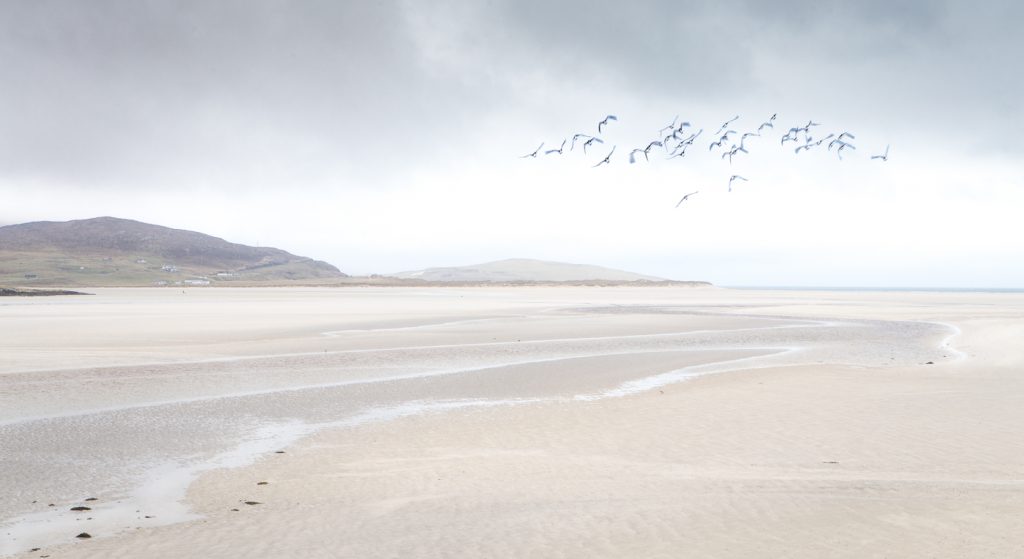 Rain Clearing Luckentyre, by Lorna Brown is printed on a Fotospeed matt fine art paper