The Print Group got of to a very lively start this season at our meeting in September and we were pleased to welcome new Club members.  Other than one brave soul our new members didn't bring work this time, which is fine, but they are promising to do so in October.  Later in the season we will have meetings that look at specifics of the printed images, but October will be a general meeting to simply share our images – perhaps with an eye on the forthcoming first print competitions this season.
The group is an ideal way to share your enjoyment in photography It's all about the end product so we cover composition, cropping, content and also look at the ways different papers will affect the finished picture. You'll pick up lots of tips too, on camera technique and post proccessing.
Just bring along your favourite images to share, or perhaps work in progress. If you'd like to different ideas about images that just aren't coming together as you'd like, the Print Group is an ideal place for you.  You'll also be very welcome to just come along to find out more about the group without bringing work to show.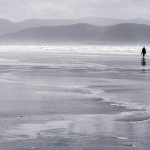 The group is open to all photographers, whether new or advanced, and is an easy way in to learn about critique and chat to other Club members about work.
We meet on the second Tuesday of the month in the small hall at Tangmere Village Centre, at 7.30pm. There's a charge of £3 for Club members and £4 for visitors.