Are you seeking advice for a future PAGB Awards adjudication?
The Awards Workshop at Littleton on 21st October still has three spaces left for advice on PDI submissions. The Prints section is fully booked.
The workshop will be invaluable for anyone planning to try for PAGB Awards in the next couple of years.
Even if you are planning a Print entry and have not been able to book a space, you could still have your images evaluated using PDIs at the workshop!
The cost for the workshop is £18. There are also places remaining for observers at £6.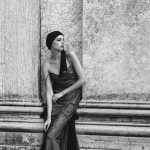 Anyone interested please contact Pat Goodall on patsgoodall@me.com