A Message from John Marsh
At a recent meeting at Cou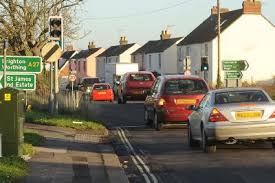 nty Hall, it was revealed that all the land at this junction subject to the recent consultation on closure is in the ownership of Highways England and not the County Council.
As a result, all the advertising and consultation undertaken by the County Council is abortive.
The exercise will now have to be undertaken by Highways England.
This, of course, will mean that the junction will remain open at present.
Watch this space!!